Regular price
$245.92
Sale price
$139.88
Unit price
per
Sale
Sold out
The nuts and bolts of mens grooming just got better.
This month only!!
over $250 value for just $139.88
The nuts and bolts bundle has been thoughtfully curated from the unique nutcare men's grooming product collection, and for this month only includes some special free gifts.  
Offering a range of unique, premium quality products men can enjoy the health and lifestyle benefits of using grooming products designed distinctly for their unique skincare and grooming needs, down under.
The nuts and bolts bundle includes:
barenuts
 

pubic hair removal cream 

The practise of pubic hair removal isn't new for guys. It dates back thousands of years. From the ancient roman gladiators, to the legends of Greece and the pharaoh's of Egypt.

Dare to go bare with barenuts! This gentle, but effective pubic hair removal cream is an absolute customer favourite.  

Providing increased sensitivity and intimacy benefits, comfort for sports and general look and feel good factors, it is no wonder 1000's of guys each week are realising the benefits of using barenuts pubic hair removal cream.

Don't risk the razor and wipe away hair easily in the shower for a fresh, smooth finish.

"Of all the manicure processes I have tired, this is the easiest and most effective (and less frightening!)"

David, Tasmania 

"I was very wary if this product would work, but once I started to wash it off I could not believe how easy the hair came off and how smooth the end result was' very impressed. My wife has even used it and is amazed by the results."

Troy, Sydney


smooth nuts anti-wrinkle moisturiser
smooth nuts is a high quality, anti-wrinkle moisturising cream. It nourishes men's scrotum skin by smoothing and regenerating the skin cells.
This premium peptide-rich cream's composition supports moisture retention in the skin. This helps smooth out wrinkles, tightens the skin, and replenishes its firmness and elasticity.
Nourish and protect your most important assets with smooth nuts for a more youthful feeling set of nuts and anywhere else you think that could do with gentle moisturising.
"Great.quality product, followed the directions and worked a treat. Super smooth and easy." 
Brenno, Perth
"Works great my nuts are smoooooth"
Baldy, Sydney
nutcare body powder 
With a choice of wood or wildling, nutcare's talc free silky smooth body powder is a powerful blend of luxury essential oils with properties to suit guys health and well being needs as well as premium grade gentle all natural powders that combat sweat, chafing, rashes, smells and discomfort.
It can be applied all over your pubic area  as well as anywhere else that you think would benefit from it, including on your neck after you shave, arm pits, thighs and of course below your underwear.  Barber's love using this after a haircut down the shop too.
"Amazing powder for down there, stops any chafing and smells great!! 
Jason, Sydney
"I have been looking everywhere for a solution to chafing, this body powder is the perfect solution after running or cycling, instant relief!" 
Luke, Melbourne



sugar nuts organic body scrub
Distinctly designed for men's unique skin care needs, sugar nuts is a certified organic raw sugar ex foliant treatment that loosens and removes unseen dead skin cells and impurities.
Different from harsh salt scrubs, sugar nuts contains gentle, natural ex foliants like beautiful bamboo and is rich in nature's superhero's Australian Sandalwood oil, Jojoba oil, Orange oil, Ylang Ylang oil, Clove bud oil, Soya Bean Oil, Siberian Ginseng Extract and naturally nourishing Vitamin E.
Nourish your skin and help reduce in-grown hairs with sugar nuts.
sugar nuts: 

Provides antioxidants for your skin
Absorbs unwanted oils
Balances ph of skin
Reduces the likelihood of pimples and ingrown hair
Reduces bacterial growth
Hydrates and cleans pores
Reduces inflammation
Enhances blood circulation
 ...and leaves you feeling clean, fresh and smooth!
"You just feel better as you're cleaner. Very soft skin afterwards and you feel fresh."
Mathew Sydney
"Product Smells great. Looks great and smooth results."
Kuran Melbourne 
nutcare's luxurious travel toiletry bag
Our stylish and timeless men's luxurious travel and toiletry bag is the perfect solution for storing essential nutcare™ men's grooming products. It can be slipped easily into a sports bag for the gym, a holdall for a quick business trip or weekend away and into a suitcase or backpack for a long-haul adventure, helping men groom on the go. 
The nutcare men's travel and toiletry bag is elegant, large, luxe and has been designed with the modern man in mind.  Premium features have been carefully considered throughout the design of this sleek black and spacious toiletry bag to provide for practicality and organisation and is a travel must have. 
Features include:

High quality, sturdy, premium manufactured
Water resistant with lined interior
Grab-and-go handle
Secure double zipper for full easy opening and closure
Multiple separate compartments to keep valuables secure
Travel friendly
In a nutshell, make sure essential nutcare™ men's grooming products always travel in style. Just like the man using it. 
PLUS this month only, we are gifting each of our nuts and bolts bundle customers a FREE luxury bamboo nutcare mitt, valued at $19.99.
Our hand picked luxury bamboo mitt is so soft and is ideal for reaching into the nooks and crannies to easily wipe away the hair. Our gentle mitt is a one size fits all,  eco friendly to produce and can be washed for use time and time again.
 "The nutcare mitt is a perfect partner to the stable of nutcare products. Easy to use and clean."
JB, Adelaide
"Smooth and soft. Just what I want for those delicate areas"
Sean, Adelaide
PLUS

 to celebrate our newest product

 

barebutt

 

hair removal cream, we want you to see how good it is yourself, so we are are giving it away for

 

FREE!

 

We know you will love it as much as we do and you will be back for more!
PLUS to show we really are going nuts, we are also offering our customers FREE SHIPPING shipping on this bundle.
Easily order online and have your bundle delivered straight to your door. Our order tracking software will provide you updates each step of the way to give you peace of mind for your delivery.
PLUS
 for this month only , we are also offering a

 
FREE

$20
 nutcare e-gift card as part of your order!!
 Note - > gift cards are electronic and will be emailed to you separately post order
Looking for a cheeky gift to give someone, a gift for a loved one, or just to use for your next order, then nutcare gift card can be used across the whole nutcare range.
over $250 value for just $139.88
Order now while stocks last...


Share
Shipping

nutcare ships products within 24 hours from our warehouses in America. Standard shipping times apply. Pre-order exception.

Note: incorrect addresses given by customer will be charged postage twice to resend the parcel.
Returns

We take great pride in our products and we want you to love them as much as we do. If for any reason you are not happy with your purchase we offer a 30 day money back guarantee (note customer pays for postage and handling).

Note: this does not apply when 2 or more of the same product is purchased.
View full details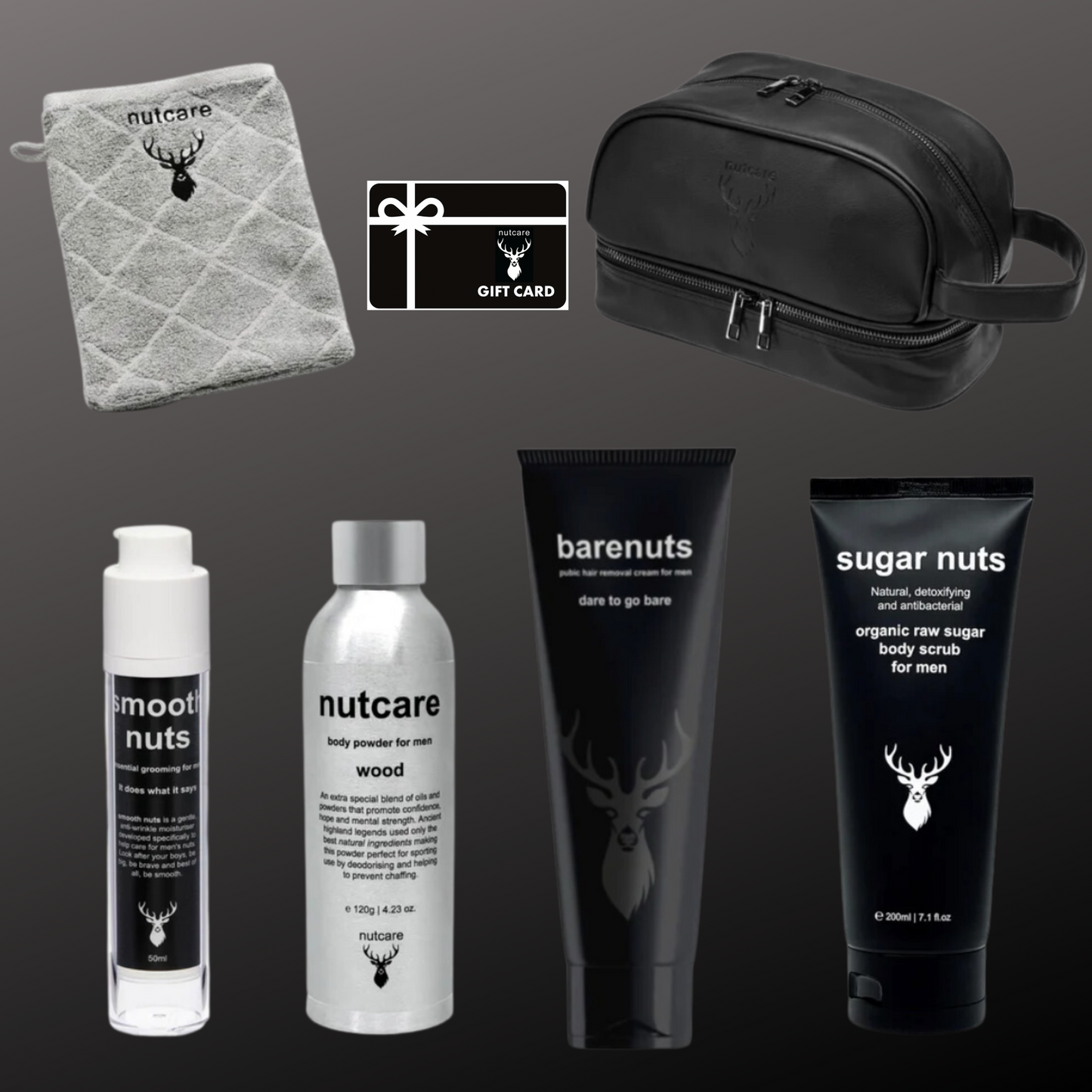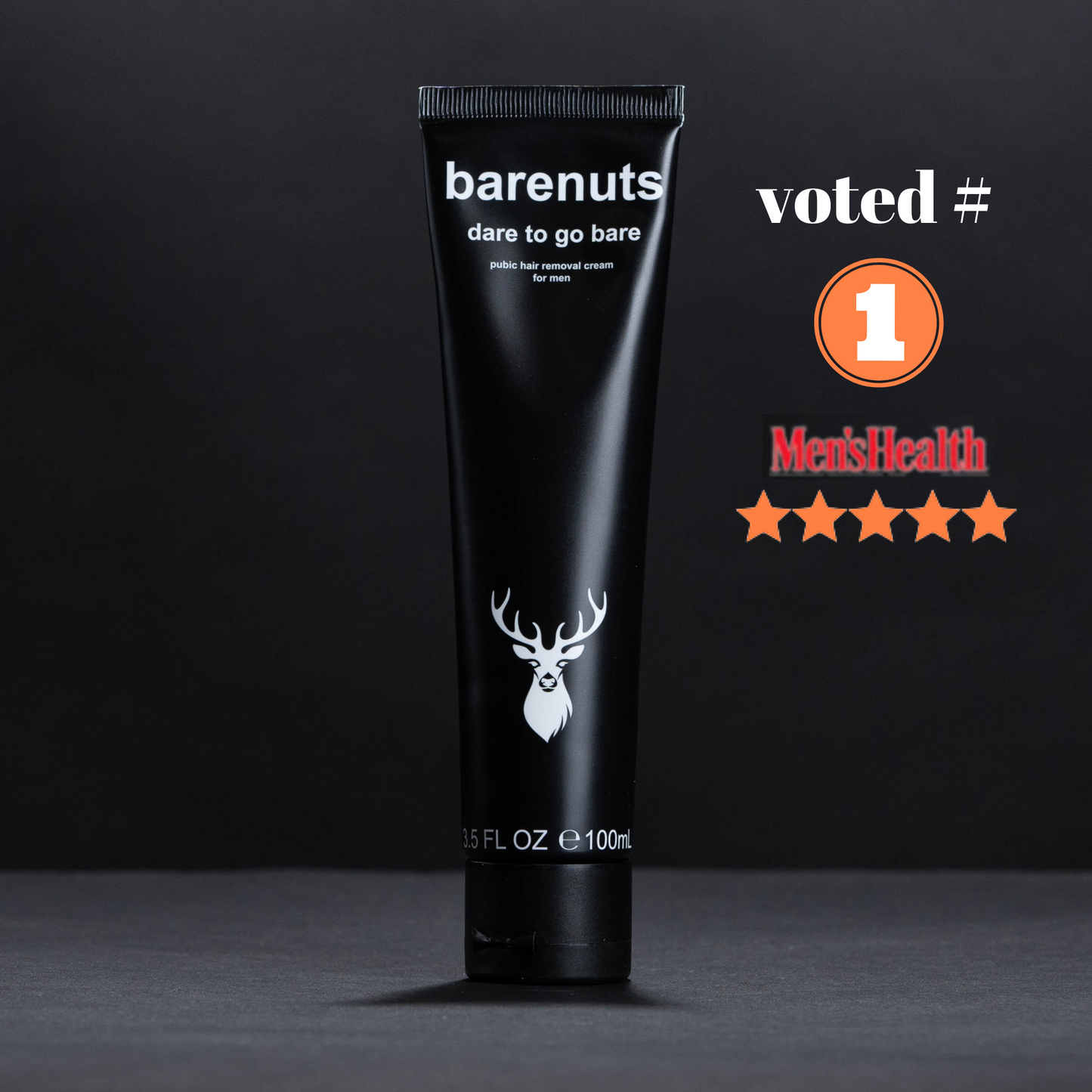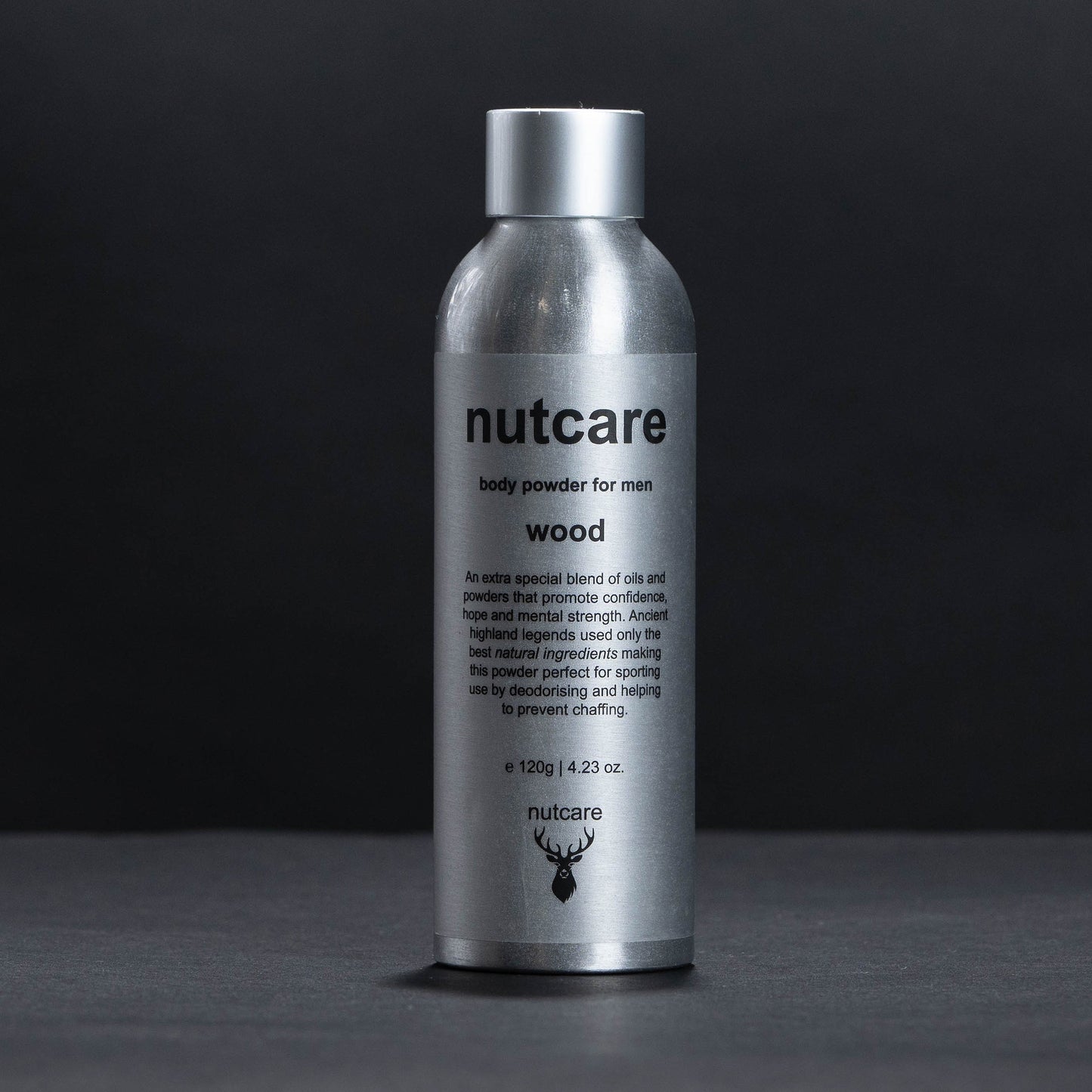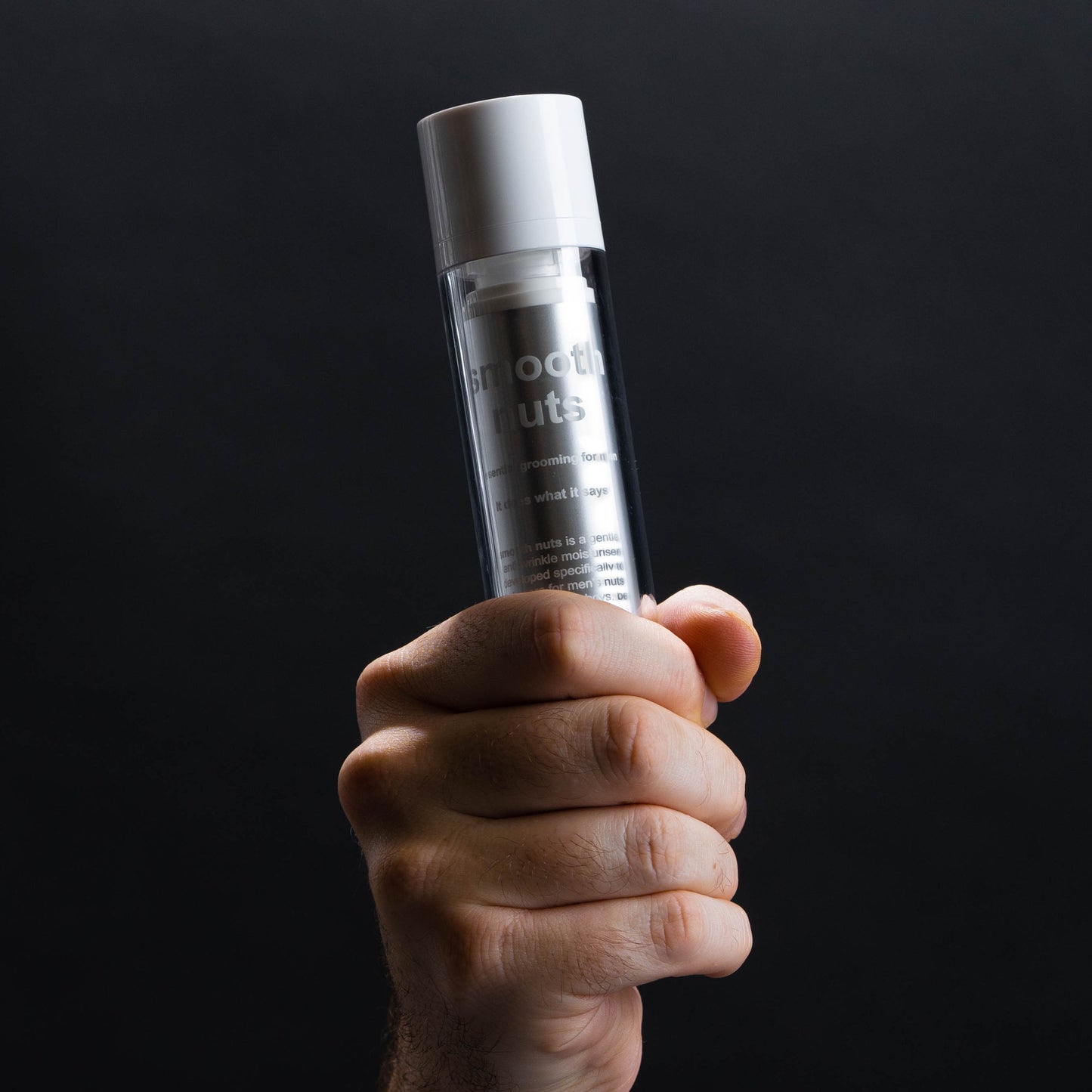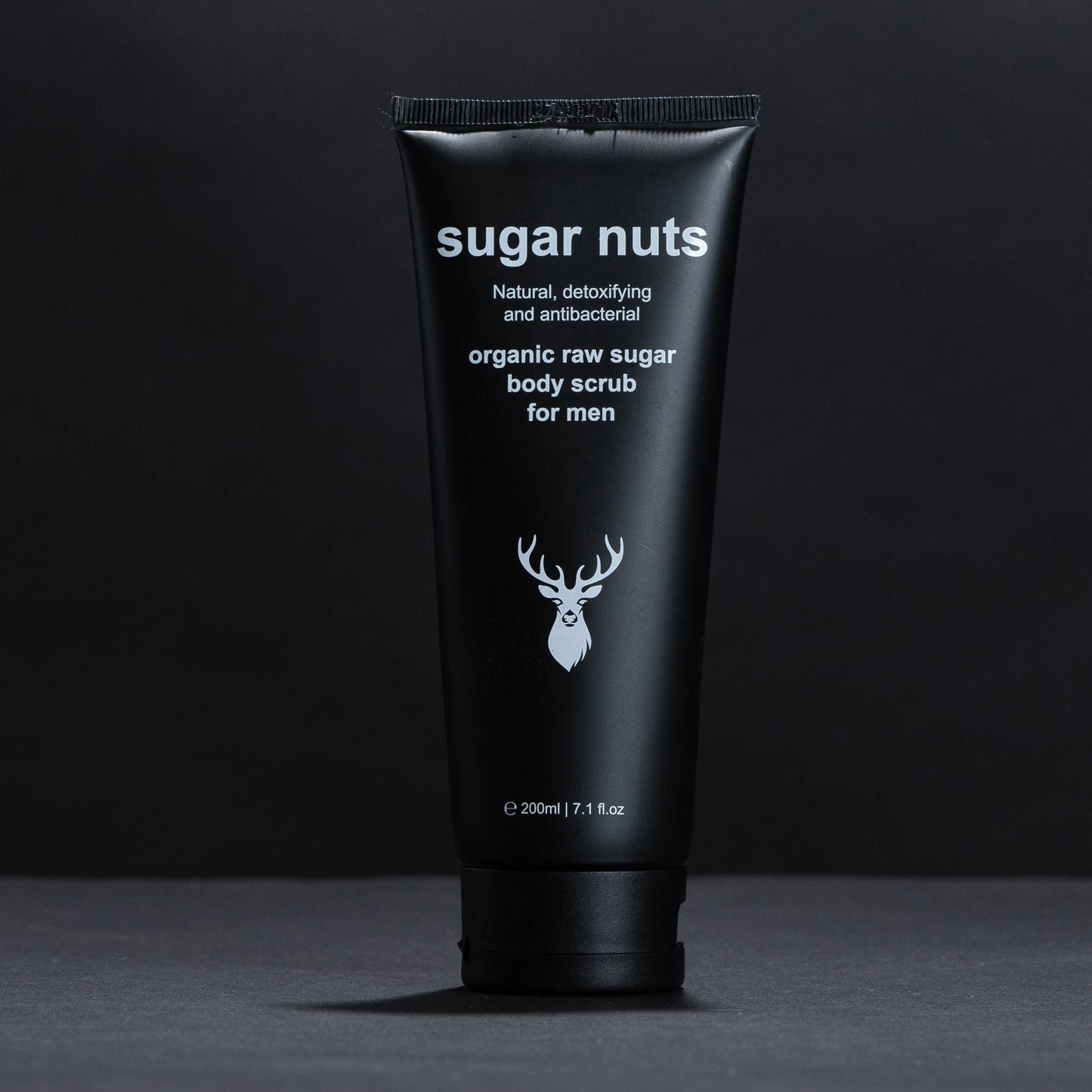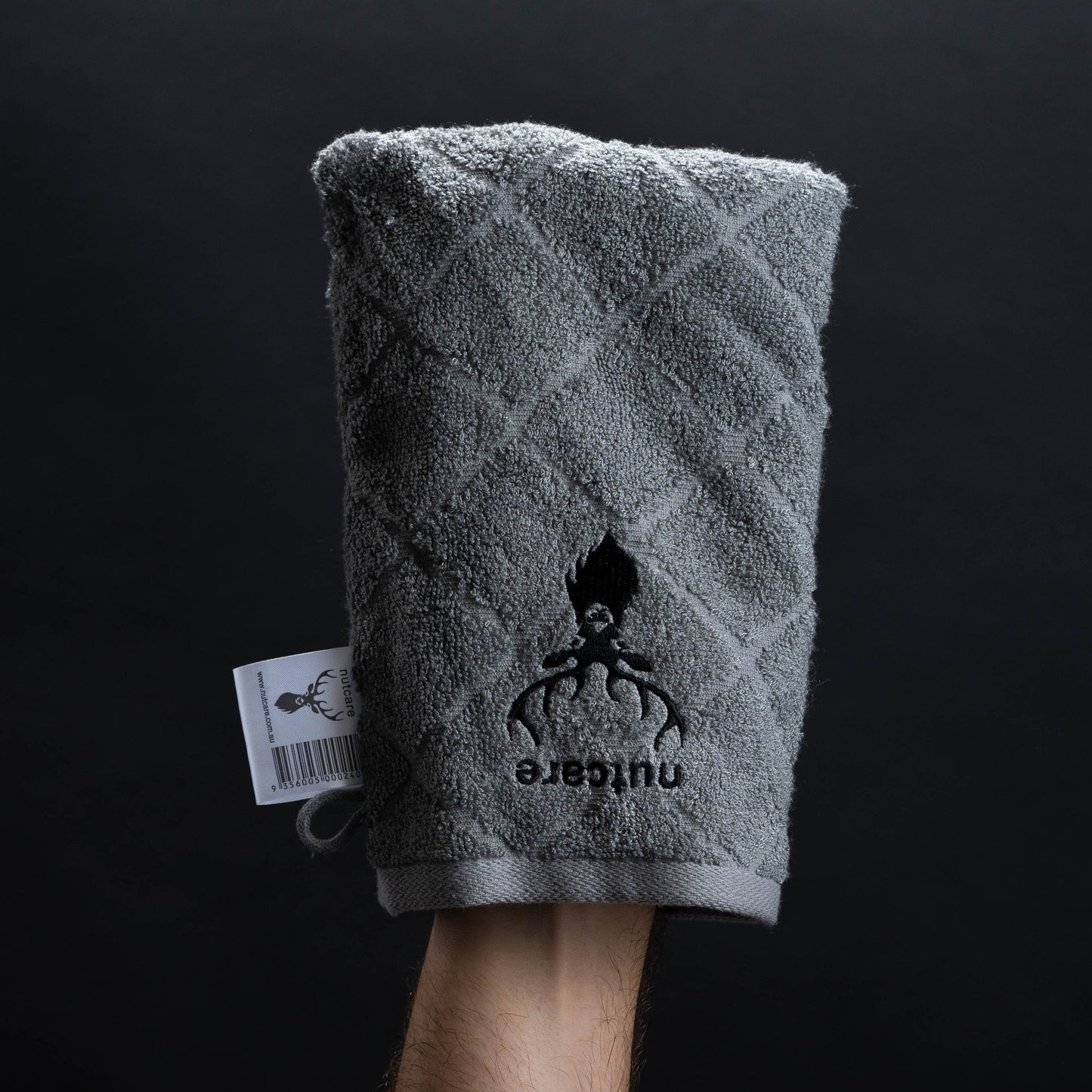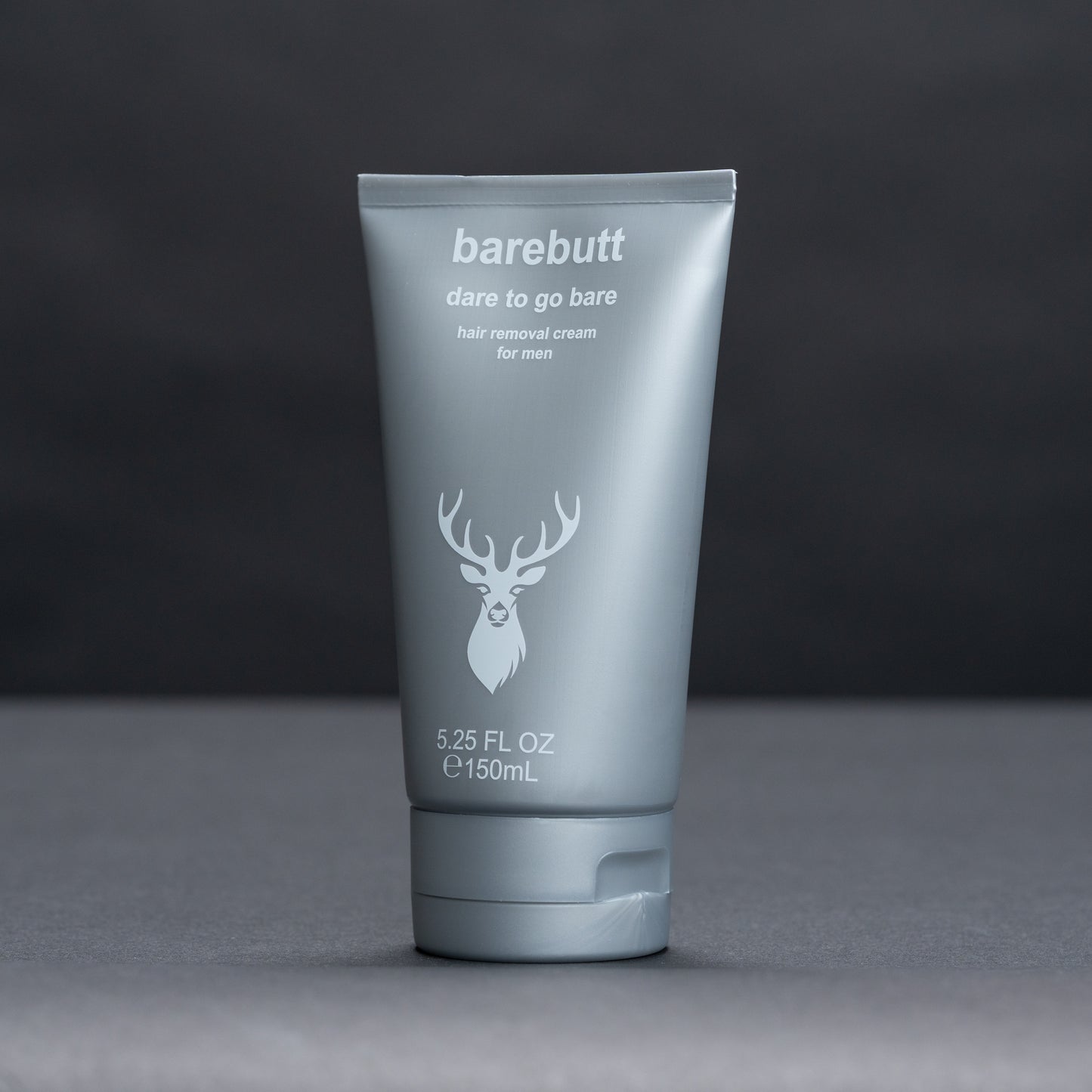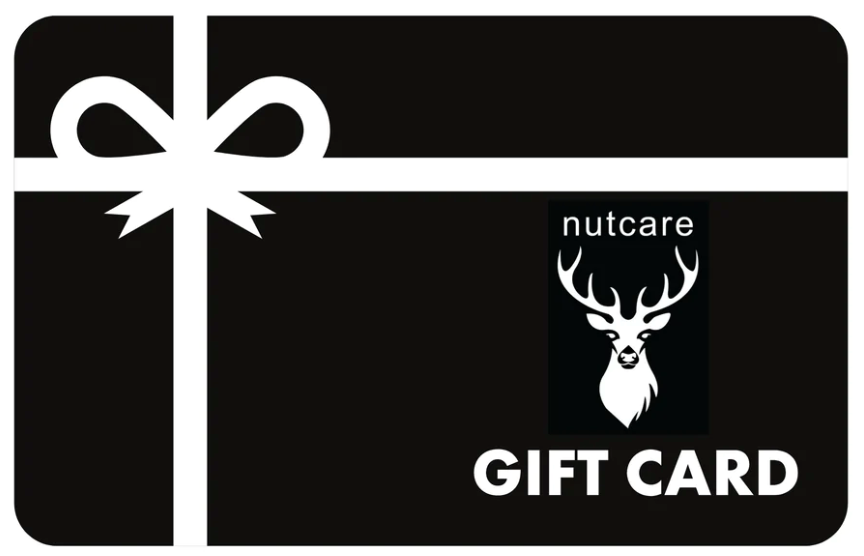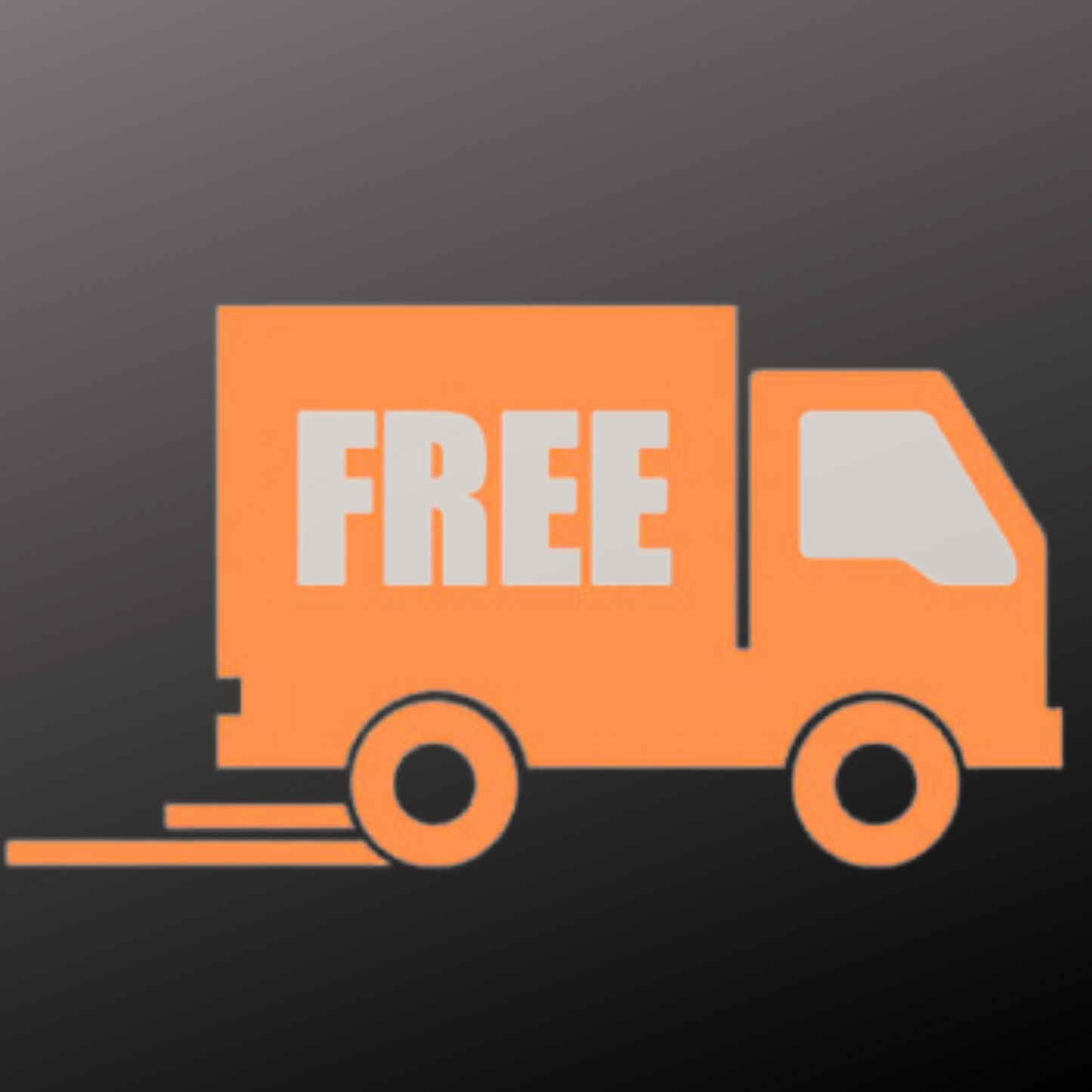 Great price for a great package
Ordered this for my partner, everything fits nicely into the carry bag, which we now call "the nutsack".
Products smell great and work well, underpants keep the nuts comfy as promised 13/10 nutsack.
It does what it says it will
I think it would be a product that wouldn't work for everyone but works for me.