Regular price
$0.00
Sale price
$17.99
Unit price
per
Sale
Sold out
So what is all the hype about barenuts?
You've decided to join the revolution and freshen up down under by going bare, and why not introduce that smooth clean look to your nether regions. Look good, feel great, improve hygiene, and spice things up in the bedroom. 
Now the question remains on how to do this? barenuts hair removal cream may just be your answer…
Too long men have been attempting the impossible task of shaving their manhood. The anatomically unique skin holding the family jewels is comprised of muscles that help to expand or tighten. Whilst an important function of maintaining optimal temperature for sperm production, it does not cater well for generating the smooth clean look by using a razor.
Share
Product Description

What is barenuts?

barenuts is a depilatory cream designed and manufactured for the sensitive areas of a man's body, namely below the belt.

The term depilatory simply means 'removing the hair'. The cream works through a combination of ingredients to provide an alkaline based product that is applied to the hair. These ingredients work on the protein bond of the hair, providing a chemical reaction that breaks down the hair from the follicle, meaning you can simply wipe the hair away.

Nutcare is very excited to bring its barenuts product to the market. Having worked with our chemists, we have multiple formulations that we trust will balance the properties required to provide the hair removal properties whilst being additionally focused on the sensitive nature of the area the cream is being applied to.

Please note this product is for 18 years of age or older.
Benefits

The best bits of barenuts:

- Can be applied by hand, meaning you don't need to be an Olympic gymnast to work a razor down there
- Balanced chemical composition to minimise skin irritation
- Scented ingredients to help eliminate that chemical smell
- Rich in glycerol to moisturise and hydrate

So, if it's time to freshen up down under and you're interested in joining the barenuts initiative, dare to go bare today!
How to Use

Apply to hair using your hand. Rub barenuts cream in along the length of the hair, leave on for 3-10 minutes depending on hair type.

Wash away using warm wet nutcare mitt (sold separately).

Warning: It is important to patch test on a non-sensitive area of the body first, before applying to your privates. If there is no adverse reaction, press on with peace of mind!

Please note this product is for 18 years of age or older.
Ingredients

Ingredients: Water (Aqua),Urea, Ceteareth-20, Stearyl Alcohol, Sodium Hydroxide, Calcium Thioglycolate, Cetearyl Alcohol, Thioglycolic Acid, Magnesium Trisilicate, Caprylic / Capric Triglyceride, Propylene Glycol, Titanium Dioxide, Panthenol, Tocopheryl Acetate, Fragrance (Parfum), Calcium Carbonate, Hydroxyethylcellulose, Hexyl Cinnamal, Linalool, Geraniol, Hydroxycitronellal, Coumarin, Citral, CI17200
Shipping

nutcare ships products within 24 hours from our warehouses in America. Standard shipping times apply. Pre-order exception.

Note: incorrect addresses given by customer will be charged postage twice to resend the parcel.
Returns

We take great pride in our products and we want you to love them as much as we do. If for any reason you are not happy with your purchase we offer a 30 day money back guarantee (note customer pays for postage and handling).

Note: this does not apply when 2 or more of the same product is purchased.
View full details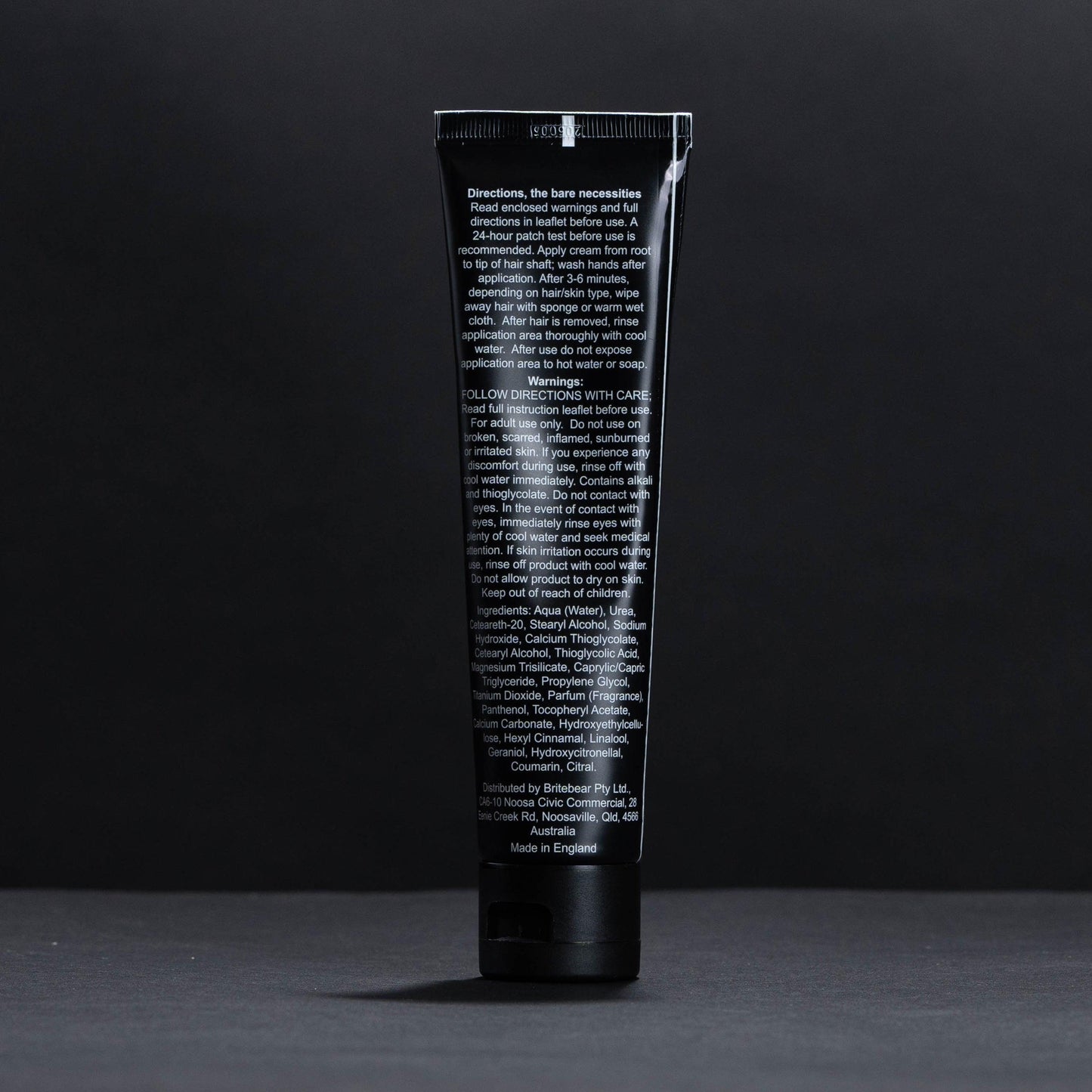 1 st attempt
Used cream 1 st time last night no sting usually use another brand nips like hell few days not 100 percent impressed so far don't know if never left on long enough will update use again but found still quite few hairs still there
Does what it says
Ended up leaving it on for a bit longer to get the desired result, but no irritation or anything adverse
Very happy with the results
Had a terrible experience with this. Burnt and peeled skin after applying. Very painful for a week after.
All directions were followed step by step.